After joining and then leaving the Disney Movie Club, I wound up with a bunch of Blu-ray disks. Many of them included a DVD disk as well so that you could share with friends who don't have Blu-ray or to convince you to buy the Blu-ray disk even though you don't have a player yet. Blu-ray does not seem to have caught on as well as DVD's originally did, maybe because people don't feel like buying disks and players anymore when they can stream over Netflix, Roku, Chromecast, or whatever to their TV, computer, phone, or tablet. Good technology, bad timing. And Blu-ray has branched off so that now there are 3D Blu-ray disk which should play in a conventional Blu-ray player (though not in 3D) and Ultra HD 4K which is not backwards compatible. Even though most of the highest grossing movies are filmed in 3D, Neither of these seems all that popular. People maybe don't want to wear the glasses at home or something and maybe there aren't enough UHD TV's and UHD disk players out there yet.
Anyway, in addition to the DVD disk, many of the Blu-rays include a digital copy or "Digital HD" as stated on the cover. Sometimes there isn't a digital HD copy and sometimes not a DVD and sometimes neither. But lately, it seems the digital copy is being included more and more often (and the DVD less and less: Pixar is re-releasing movies on Blu-ray that used to include Blu-ray and DVD disks and now including the Blu-ray and Digital HD only, which saves them the cost of including an extra disk).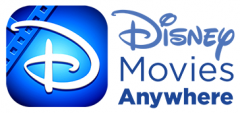 Disney (and its subsidiaries like Pixar, Marvel Studios, and Lucasfilm) includes a code inside the Blu-ray case that you can enter at a Disney website to activate or register your digital copy. Then there is a service called Disney Movies Anywhere which is an app that lets you watch those movies on your iPhone, computer, or android phone. You can also link your account with iTunes and have the movies in your iTunes account and even download it and watch it offline. Once it is in your iTunes all of your authorized devices can watch the movie too. So it gives you a way to watch it and share it with people in your house. Now I have six or so Disney movies in my iTunes. I liked the idea of having them in iTunes because it should be around forever. With Disney Movie Rewards, you also earn points from the code which can get you free movies, posters, and other goodies.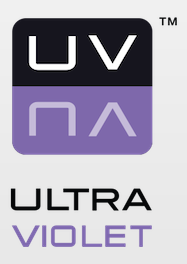 Movie studios outside the Disney family started their own service to register the digital copy codes called UltraViolet. For the most part UltraViolet is just a website where you can store those registrations, not watch them or buy digital versions of movies. To watch the movies you have to link a media content provider to your UltraViolet account. A popular one is called Vudu, which is owned by Walmart. Vudu makes money selling and renting movies online, so you can get an account for free, and then by linking it to UltraViolet, you can watch or download the movies you have registered (the downloads only work with the provider's app). There are other services besides Vudu, but it seems like the biggest.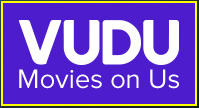 There are other businesses that let you purchase and rent movies online. I've already mentioned iTunes, but there is also Amazon and Google Play. Maybe Netflix should be in there as well. But with UltraViolet, you can build and keep a collection, hopefully forever. And then with Vudu, you can share your collection with 5 different users so they can watch your movies. So I think they are really trying to give people a reason to buy movies and help them enjoy them and make it a good experience to compete with people illegally downloading pirated copies. To me this is better than renting movies online, which usually cost $4-6 whereas you can go to Redbox and rent them for less than $2 a day. With the rentals you generally have a month or so to watch the movie, but it doesn't make sense that it would cost so much more to rent online than borrowing physical disks from a network of machines located all over the country. Buying the movies online isn't that great either: while I have been able to buy physical Blu-ray movies with digital copies for less than $10, most online purchases are $10-20. Again, there is something wrong with this picture that physical copies transported to and sold at a store cost less than buying online.
Over Thanksgiving week I bought maybe 10 or so Blu-rays and DVD's (most DVD's don't come with digital copies) and I have registered a couple of codes with UltraViolet and Vudu (to register one movie, I had to start accounts at two different websites). I was able to download Vudu to my 7-inch Android tablet and I watched one of the movies on the tablet. I could put Vudu on my iPod as well, but it isn't a great viewer due to the small screen size and there isn't that much memory free. I also watched a couple of my Disney digital copies which I can watch on a computer, including my 10-inch Windows tablet, or on a laptop for a bigger screen. The Windows tablet is kind of bulky and there seems to be more glare on its screen plus the headphone volume is just too low. Watching on the 7-inch tablet is pretty good and I have been watching some TV episodes ripped from DVDs using a program called Handbrake, watching them with the VLC viewer for Android which is great. I tried to transfer some Vudu movies to my Windows tablet, but the downloads are buried pretty deep in the file system and I don't think they are supposed to be moved, unlike the iTunes movies which can be moved (to a memory card since the tablet has limited memory) and played in iTunes no matter where they are. So iTunes is a little easier to deal with than Vudu in terms of the files.
One of the Blu-rays I bought was the box set of The Sopranos. HBO participates with UltraViolet, but you can also enter the code directly in iTunes as if it were an iTunes gift card and it shows up in your library (in the cloud unless you download episodes). Not only that, but HBO lets you also use the code to get the show in Google Play. So I have The Sopranos in three different places. That was probably dumb of me. I should have watched a few episodes first and if I didn't like the show, I could have sold the Blu-rays and the unused code. Some people sell the disks or the code and keep the other, but the codes are not supposed to be transferred (no way to stop it since they don't know who bought the Blu-rays in the first place).
The other thing about Vudu is they are the only UltraViolet-compatible viewer that also lets you enter Disney codes. So you could actually keep everything in Vudu. In fact, Disney Movies Anywhere can be linked to both iTunes and Vudu so that your movies appear in both (along with Google Play, Amazon, and some others). None of the iPod, tablets, or laptops have 1080p HD displays to show the movies in their best Blu-ray resolution. I'm sure I could stream movies to my TV, but since I already have the Blu-rays and a player I don't really need to do that.