When I was writing about my banner images, I wanted to identify the name of the bridge in one picture from Dublin. I wound up finding a website and was able to narrow it down to the Mellows Bridge, but no thanks to Wikipedia where the picture of the bridge looked like this: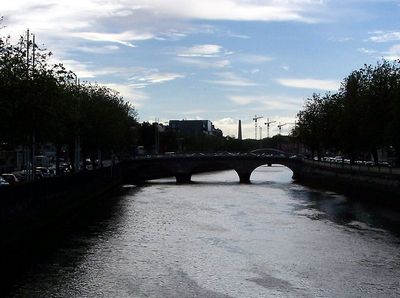 There are a couple of arched bridges and you have to look at them pretty closely to tell the differences. So I thought maybe I should add my picture of the bridge instead of the one above. I started looking in to how you do that. It's not like uploading pictures to the blog. With Wikipedia you have to say the picture isn't copyrighted and is used with permission, etc. I found out that if you are uploading your own original picture that the best thing is to add it to Wikimedia Commons, where it will be available to all kinds of different Wiki projects, including Wikipedia. When you upload it you can apply a fair use license to it meaning you're not just giving it away, though anyone can use it. So I had to create an account on Mediawiki Commons, upload the picture, assign a license, assign a couple of categories, and I was done. But then I had to get it into the article. It turns out you can just refer to the jpeg image by name and it will show up, so it was easier than I thought. It just seemed like I was going to have to do something to bring it over to Wikipedia, but I guess that's taken care of. So here's the new picture: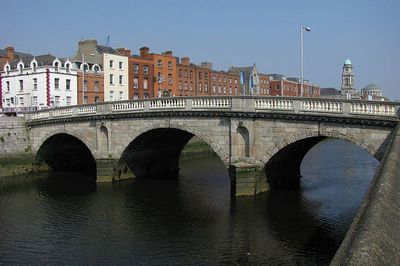 I really like this picture. Not only is a cropped version one of my banner images, but at work it is outside of my group's cubicle with all of our names on it.