I'm back from the dealer and am the proud owner of a Mazda 3! Everything went pretty smoothly. I got there at 7:00 and was out by 8:30. They didn't push warranties real hard or even explain a whole lot. The only glitches were the price was wrong, but we tracked that down to the car they were originally going to get that had the spoiler on it. Another glitch in the price was that $500 of the discount was a rebate, so they had to charge me a price $500 higher than I thought. While they would take the $500 off at the end (the dealer will actually receive the rebate), it meant I had to pay 7% sales tax on the $500. So that cost me $35. The last glitch was I wrote the check for the full amount I had to pay, forgetting about the $1000 I had already put down. The finance guy said I wrote the check for $1000 too much and I thought he was kidding. Eventually he said "No, really, this check is for the wrong amount." They said they could put a credit on my credit card, but I said I could just write a new check.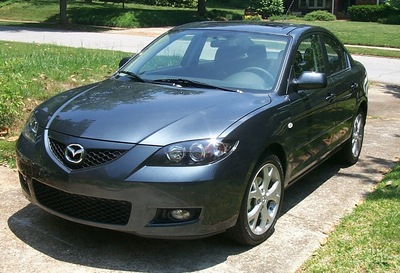 When I first got there my car was parked right in front and looked great. The salesman met me and I got in the car and we drove to the nearest gas station to have my tank filled on their card. The car performs a little better than my Civic and has more conveniences and extras, some of which have developed over time (like the fading courtesy light when you take the key out) and some are extras that Honda still doesn't include in their high-end Civic. It's pretty on the outside and in. After looking for them all over on the roads during the last week and seeing hardly any, I looked over while I was on I-285 and there was a gray one like mine a couple of lanes over.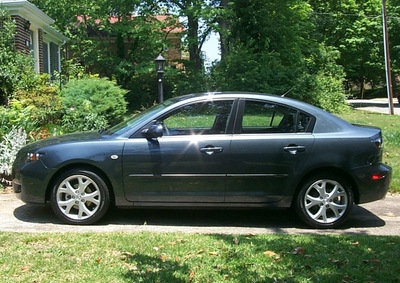 One interesting thing I found out was that Mazda of Roswell will automatically give you invoice price if you are a USAA member. It is part of the S Plan, which is normally for families of Mazda employees. I got mine for a little below invoice, so it wouldn't have helped me to know that earlier.