A robin built a nest outside my back door about a week ago. At first she wasn't there much but then she started spending almost all of her time there.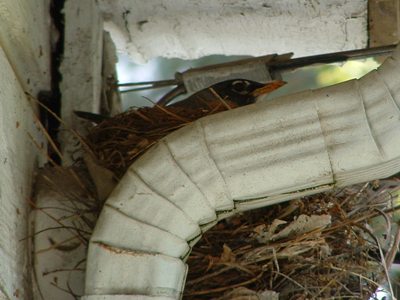 While I was mowing the lawn I noticed she was gone. So I got the ladder out and I could barely make out the very tops of two beautiful blue eggs in the nest. Nests are amazing pieces of construction and there isn't just pinestraw but a lot of mud in there holding it all together on top of a light fixture on the corner of the house near the drainpipe.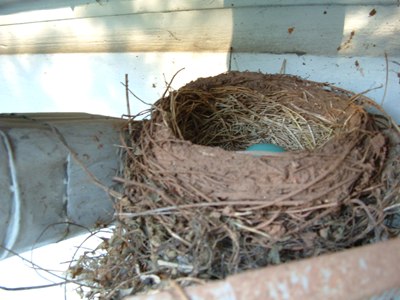 I wondered how many eggs she really had in there, but I couldn't get my head under the eave and above the nest since there were only a couple of inches between the two. I needed a mirror. Fortunately Susan gave me a small and very expensive mirror that worked perfectly. 4 eggs!