We own several Tivoli Audio products. One of our Pals and our Model Three both suffered from power problems. In both cases the cause was cracked solder joints. Moving around the Pal (which is portable!) or the nightstand Model Three must have put pressure on the power jack, wiggling the solder joint until it cracked.
In both cases, I added a drop of solder on the failing joints and the radios were good as new. The following photos show where I spotted the cracked joints:
Model Three Repair
I removed all screws from the back. I did not need to remove anything from the front. However there are several cables that go from back to front that have to be disconnected to get access to the board with the power jack, so I took reference photos like this. This is the top of the unit looking down (although the radio is sideways.)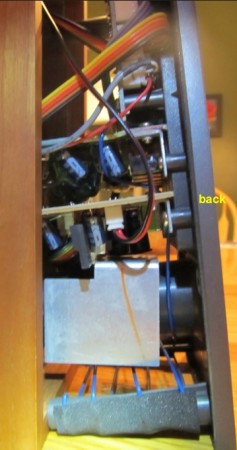 This photo is from the other side (the bottom) where I could see the cracked solder joint spark as I plugged it in and removed it. I had to remove this board in order to get to the solder joints with a soldering iron.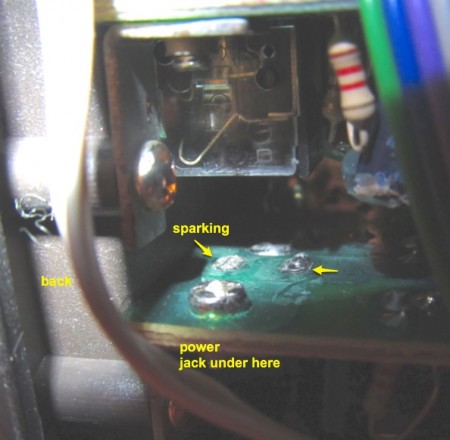 This is a close up of the two joints before I soldered them. I think only the one on the right was failing, but the one on the left looked stressed, so I heated up each joint and added a drop of solder.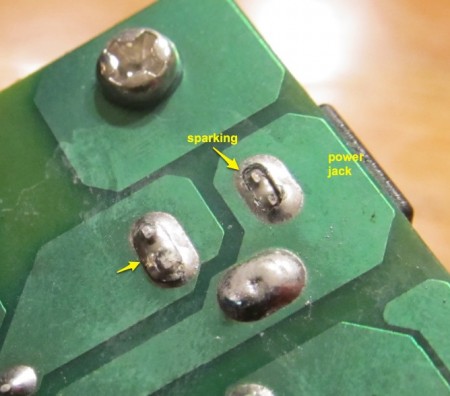 Pal Repair
Six screws removed.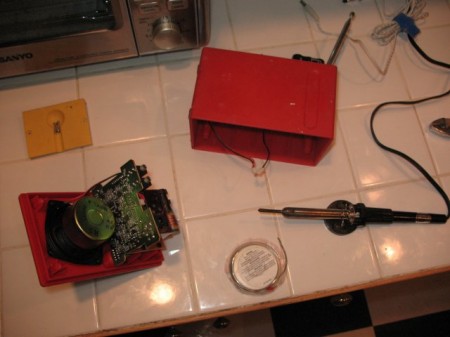 Corner with the cracked solder joints. The black power jack is on the right.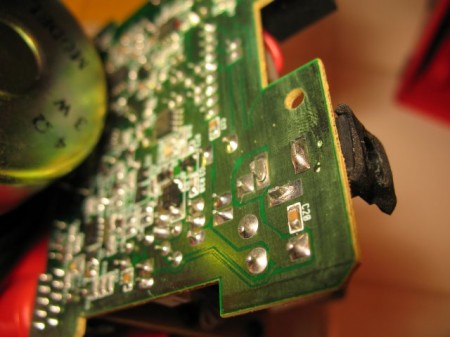 Close up of two cracked joints. The cracks go all the way around the base.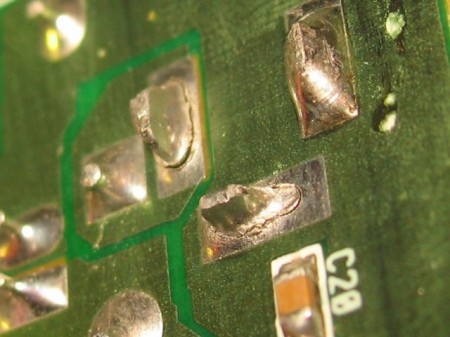 Not pretty, but solid joints. Good as new!