Over the years, several holes started forming in the back woods. The shape and depth suggested they all came from rotting stumps. They got deep enough that you could step all the way up to your knee. A little kid might go all the way to his waist!
Over a series of a few weekends, I've filled them all up. Took 27 40lb bags of top soil at $1.27 each. I bought 9 bags at a time, which filled up my trunk.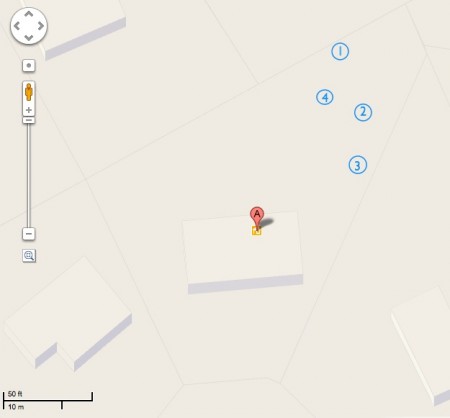 The hole that I thought was smallest (#3) ended up being the largest. As I used my tamper to pack in the first couple of bags of dirt the "floor" fell through to reveal a much larger hole. Clyde could have easily climbed in and and hidden in it. That one hole took 9 bags all by itself.
Last weekend, kid 3 was helping me rake leaves and haul a tarp full to the back woods when she fell into hole #4 (the newest hole to form.) "What the heck!" she exclaimed, her leg disappearing into the stump hole. That was not what Alice said when she fell down the rabbit hole.